WEBINAR: A Case Study- Digital Transformation Journey in Manufacturing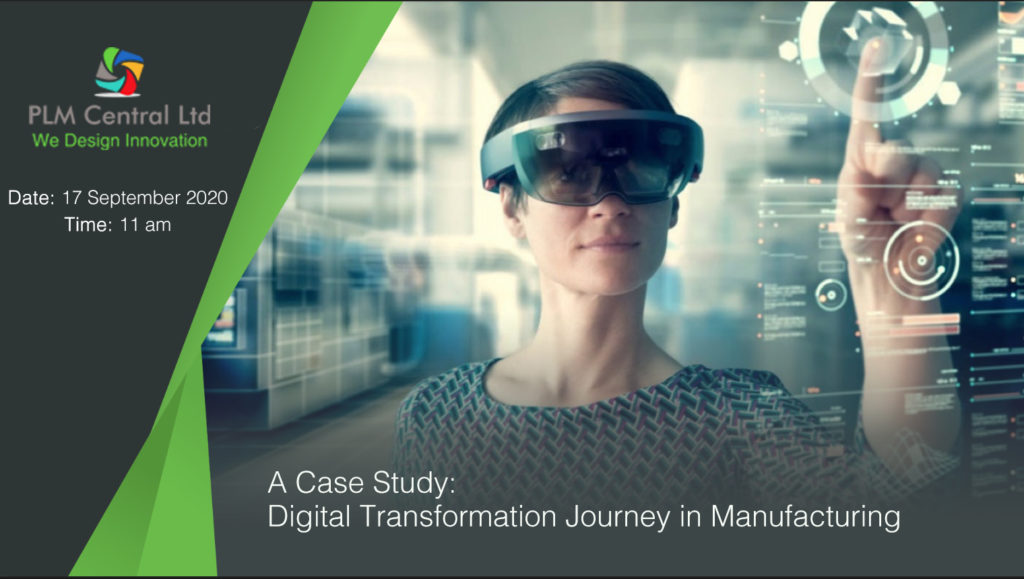 What is our webinar about?
Our team will showcase the inspirational Digital Transformation journey of a large manufacturing company, starting with the Sales Enquiry all the way through to the Manufacturing & Warranty. Do not miss out on how we have uniquely implemented:
Automatic Part Number Generation
Enterprise Change Process with embedded Warranty
Options & Variants
Automatic Certificate Creation using Document Templates
And more…
What has this achieved for our customer?
Bridged the big gulf between Sales & Design
Auto generated sales specification
Reduced design time by 60% after implementing Options & Variants
Quick generation of Sheetmetal components
Auto generated VOSA documents and Certifications
State of the Art change processes including Warranty
Close interaction with Third Party Suppliers
World Class products removing duplication and increased efficiency
No longer a cliché: "One Version of Truth Implemented and Delivered"
4th September 2020
Muhsin Ali