Vuforia Studio
RAPID AUGMENTED REALITY (AR) AUTHORING SOLUTION
Vuforia Studio provides industrial companies with the tools
to quickly create and widely deliver AR content that transforms operations, facilitates knowledge transfer and improves profitability.
Shortens Time to Value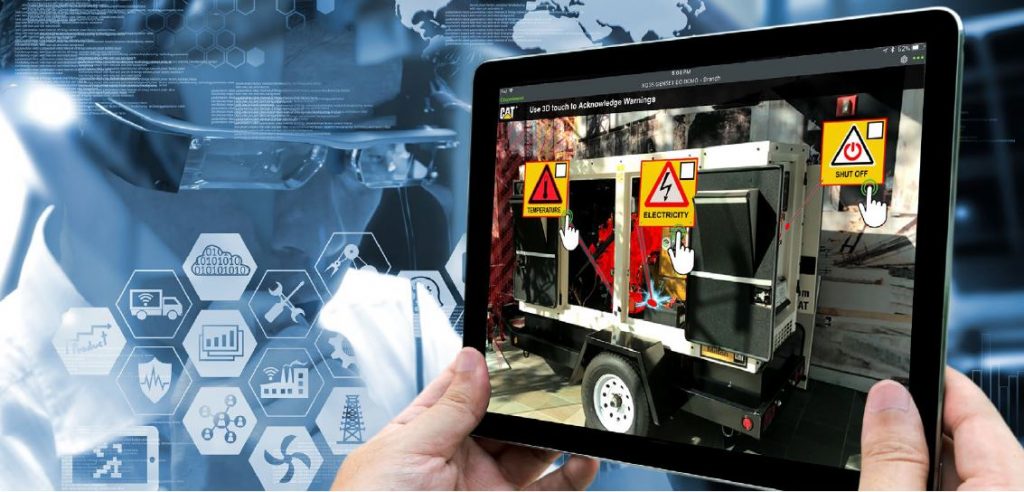 Vuforia Studio's drag and drop interface makes it easy for content creators and Subject Matter Experts (SMEs) with no prior coding knowledge to get up and running quickly. Built for enterprise integration, scale and security, Vuforia Studio leverages existing 3D data, animated sequences and IoT data to help reduce development cost and complexity. Experiences authored in Vuforia Studio can be deployed to the cloud or on-premise and accessed from smart phones, tablets or wearable devices via a single universal viewer application – Vuforia View. Developing and scaling enterprise-ready industrial AR experiences that simplify and improve service, manufacturing, sales and marketing has never been faster or easier.
WHY VUFORIA STUDIO?
Reduce Development Costs: Rapidly create content in an intuitiv visual authoring environment
Accelerate Content Creation: Build better experiences, faster by efficiently reusing 3D CAD and animated sequences
Deliver Enterprise Scalability: Access and view AR experiences across the enterprise from a single universal application
Easily Provide Insight: Create meaningful, actionable experiences by seamlessly incorporating contextualized IoT data
Support Workforce Innovation: Out-of-the box support for mixed and assisted reality devices
"Vuforia Studio from PTC allowed us to affordably scale AR across the enterprise"
-Fran Piascik, Empower Innovation, BAE System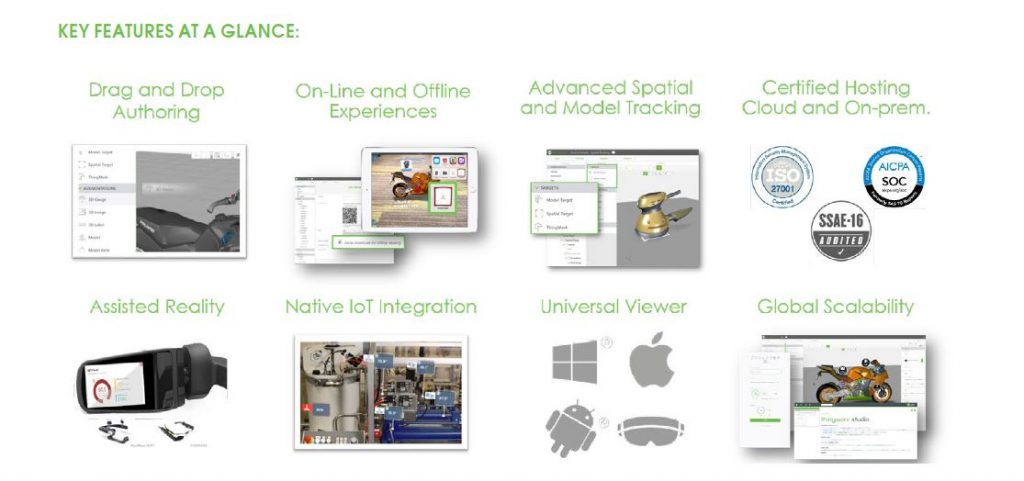 Power Your Industrial Use Case:
Vuforia Studio delivers powerful, industrial-strength AR technology that connects your digital and physical work spaces. It enables meaningful, actionable 3D interactions with facilities, processes and objects in the industrial world. AR experiences created in Vuforia Studio can be used to:
Empower service technicians with guided step-by-step work instructions
Improve assembly time and process efficiency in manufacturing workflows
Enhance sales and marketing efforts with 3D product visualizations and demonstrations
Facilitate collaborative design review and reduce the need for costly prototypes
Join the Vuforia Studio Free Trial and see for yourself how easy it is to build AR experiences for your industrial use cases.
Your Free Trial Includes:
30-day access via Trial Portal
Quick-start guide and tutorials
Hosted experience server
Community support
Visit studio.vuforia.com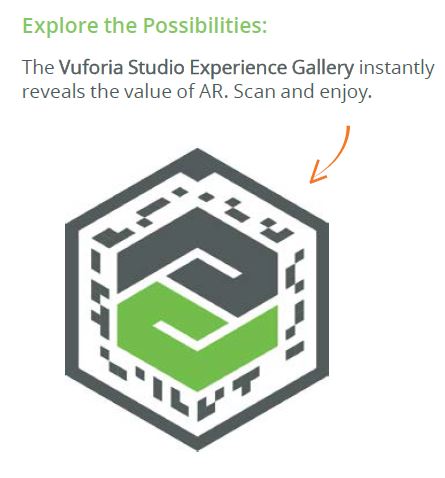 © 2018, PTC Inc. All rights reserved. Information described herein is furnished for informational use only, is subject to change without notice, and should not be taken as a guarantee, commitment, condition or offer by PTC. PTC, the PTC logo and all other PTC product names and logos are trademarks or registered trademarks of PTC and/or its subsidiaries in the United States and other countries. All other product or company names are property of their respective owners.